How to Setup WebEx Meetings for Others to Host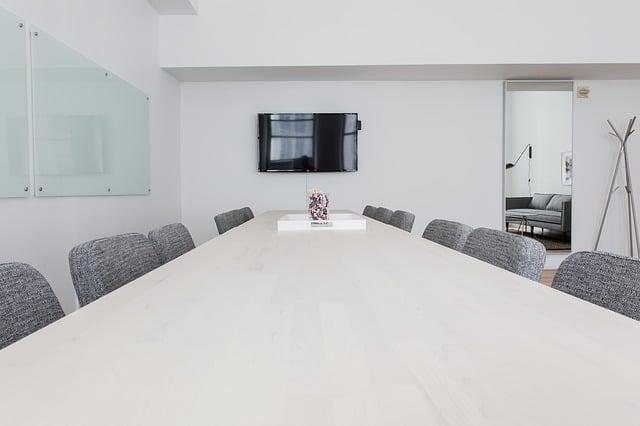 A common WebEx question we receive as Applications Trainers is along the lines of this;
I don't host or even attend WebEx meetings, but it's my job to schedule them. So how do I set them up for others to be the meeting Host?
The following steps have been used to good effect. For the purpose of this blog, we'll call the person who schedules the meetings the Meeting Scheduler and the person who will take the role of Host the Meeting Host.
Step 1: The Meeting Scheduler schedules a WebEx meeting but the trick is to only add a single attendee; the person who will act as the Host and no one else. Once scheduled, the Meeting Host will receive the WebEx meeting joining instructions.
Step 2: The Meeting Host will copy and paste the joining instructions to invite all the attendees. It is best practice to do this via an Outlook Meeting request so that Outlook's Scheduling Assistant can be used to track attendees.
Step 3: In order to take on the role as Host of the meeting, the Meeting Host needs the Host Key, a 6-8 digit code which is entered into WebEx. The Meeting Scheduler copies this from the meeting details in the WebEx Portal or the Outlook Calendar associated with the WebEx license. The key can be pasted into an email to the Meeting Host. NB/ This is not for the eyes of the attendees and is therefore sent in a separate email.
Step 4: When it's time to start the WebEx meeting, the Meeting Host joins just like everyone else. They then reclaim the host role by selecting Participant from the top menu and then select Reclaim Host Role… Then they enter the Host Key (typically 6 digits) and select OK.
The following info graphic shows the steps involved: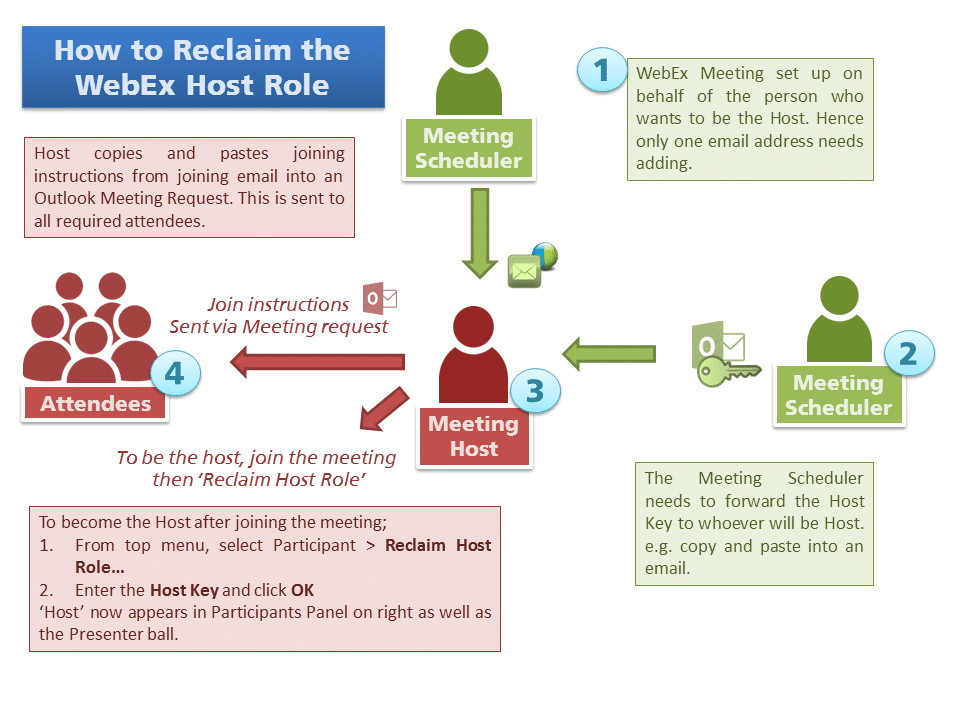 Happy WebEx-ing!
For Further Information…
If you have found this blog useful and would be interested in training on Cisco WebEx or Online Meeting Hosting in general, please contact the NECS Application Training Team.