Introduction to Creating Charts (FULL COURSE)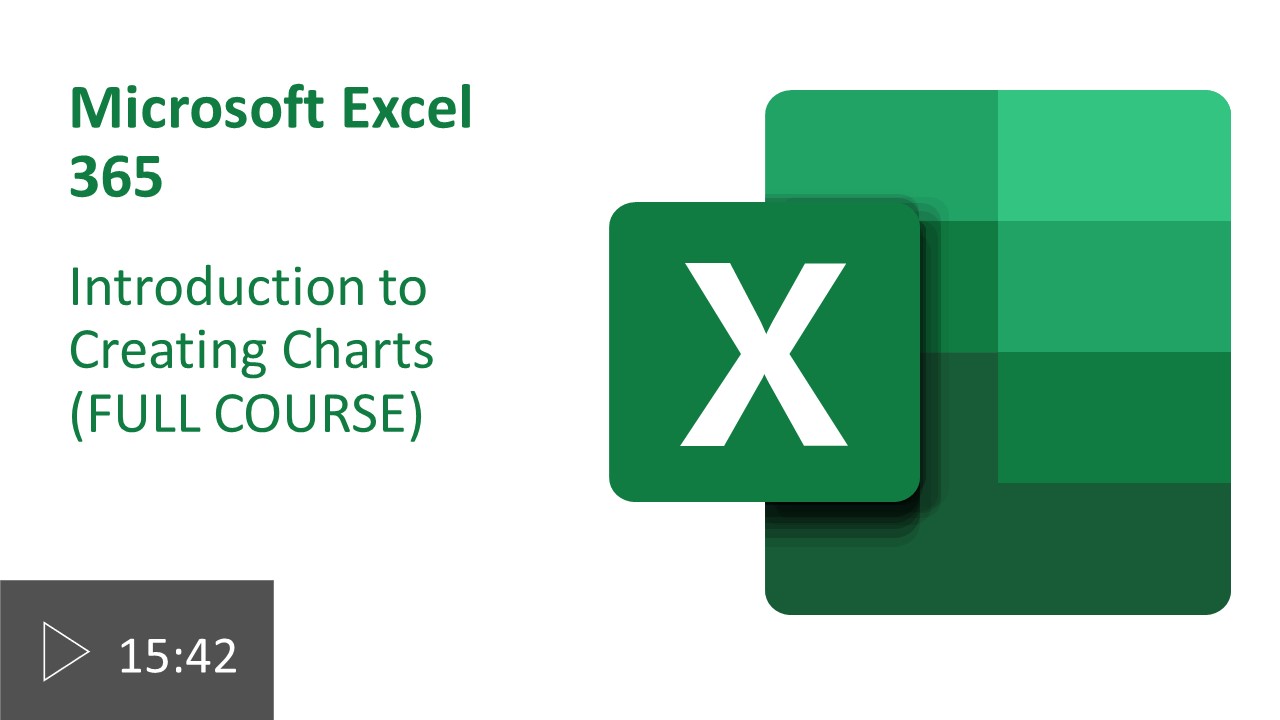 A picture is worth a thousand words and a chart is worth a thousand sets of data. In this video, we see how charts can be used in Excel to visualise data.

The topics:
Using a recommended chart
Modifying your chart design
Formatting chart elements
Selecting a specific chart type
Using keyboard shortcuts to create a quick chart
Awareness of pitfalls
Selecting the appropriate chart data
Working with pie charts
PLEASE NOTE:
For the best possible viewing experience, we recommend 'High Definition' mode. This can be achieved by starting the video, clicking on Settings (the 'cog' symbol found in the bottom right hand corner of the video) and then changing the Quality to '1080p HD'. If not available then select the highest value.