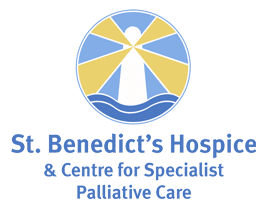 Deciding Right is a North East initiative outlining an integrated approach to making care decisions in young people and adults developed at St Benedict's hospice with funding from Sunderland CCG
The NECS training team were commissioned to produce a piece of eLearning around the deciding right model. Mark Scott and David Blanchard worked with Subject matter experts from St Benedict's to create a piece of e-learning that outlines the most appropriate method of meeting palliative care patient's end of life requirements.
The subject matter to life by using the teams new audio visual equipment to produce  video introductions and Photographic  scenarios with voiceovers  which put learners in real life situations where they have to make a decision about the most effective approach to ensure that the wishes of the patient are met.
The e-learning has been warmly received, by staff at St Benedict's and is also due to be rolled out across Sunderland and South Tyneside CCGs In addition to this, the Northern England Strategic Clinical Network are already doing work around Deciding Right and are wanting to make this e-learning available across the whole of the network and it is planned that NECS will also be hosting it for other organisations including the  Royal Marsden Foundation Trust  in London.  Hopefully if deciding right takes off as a nationwide initiative this could generate an ongoing income for both St Benedict's and NECS.