Accessing Support (EMIS Now) within EMIS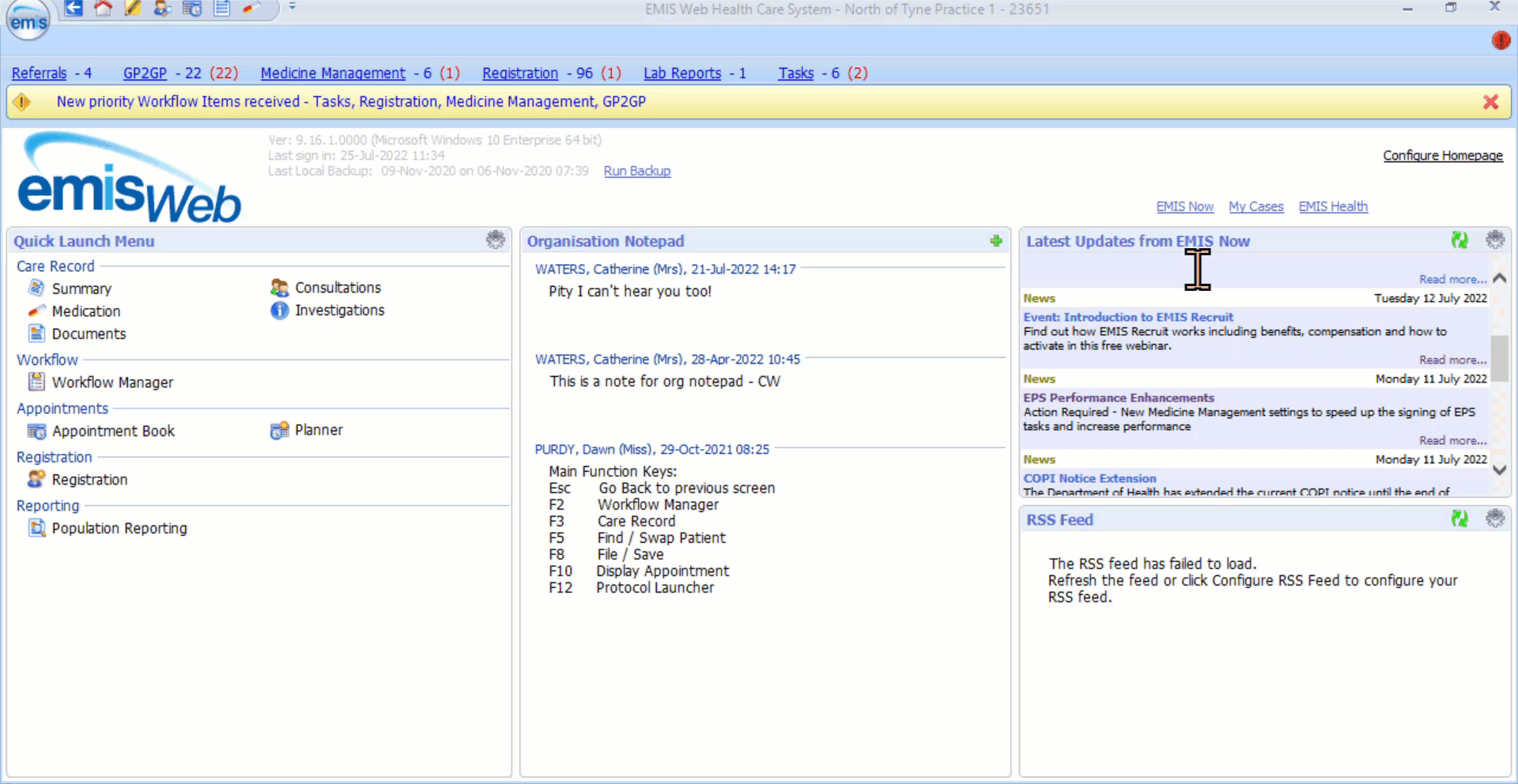 To access extra support on EMIS, you can click on the EMIS Now links from within the Latest Updates area of home screen. Click on the required link which will take you to EMIS Now. From here, you can log in, or register if new to the site.
Once within EMIS Now, you can search and navigate different areas to acquire subject information and support.