How to create an Appointment Bookmark in SystmOne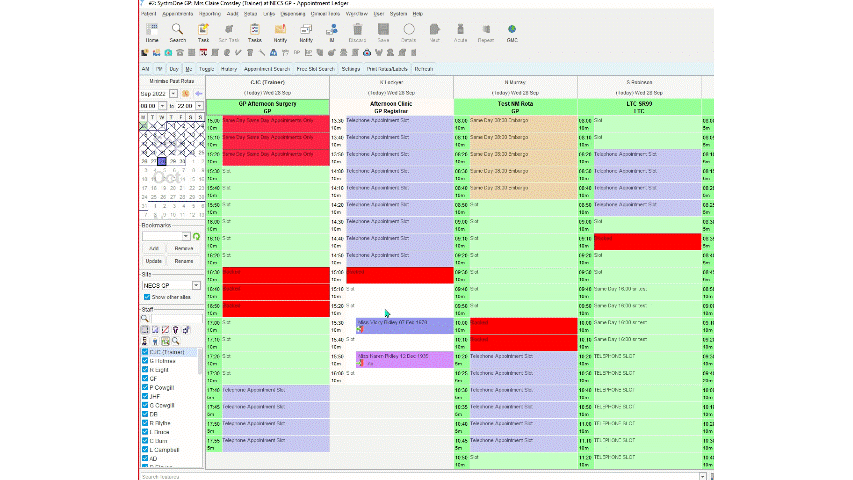 To create an appointment bookmark Clear Staff Selection. Select staff from the list that you would like to include in your bookmark.
Select Add, in the pop up enter the name of your bookmark.
Your bookmark will now be available in the dropdown list, select to filter.