Using Workflow View to see other user's tasks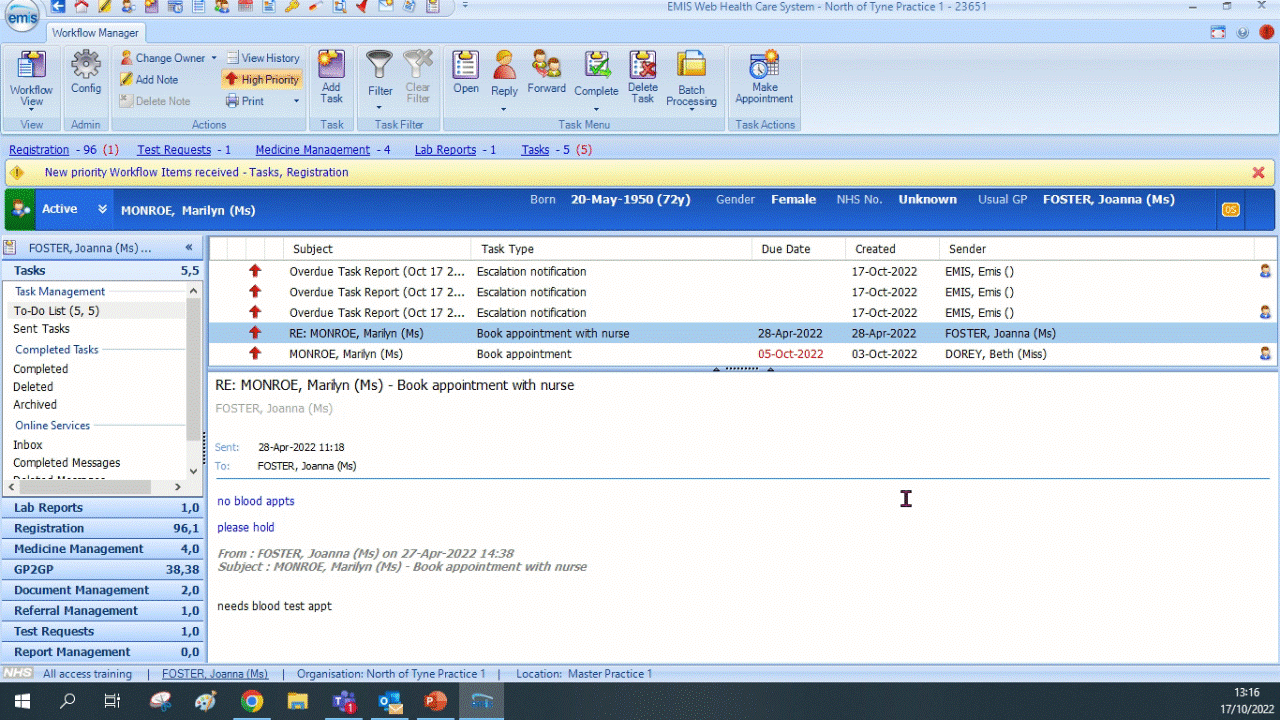 Depending on your workflow configuration, you may be set up to view not only your own workflow tasks but also tasks sent to other users as well.
To change which tasks you are viewing – open the Workflow view in the workflow manager ribbon. If you choose Global tasks you will see all tasks for your whole Organisation.
If you choose an individual name from this list, that will show just that user's tasks – these are your deputies. If you choose My tasks + Deputising for, this will show your own tasks combined with your deputies.
Deputies and Global viewer access is set up by system admin at your practice.