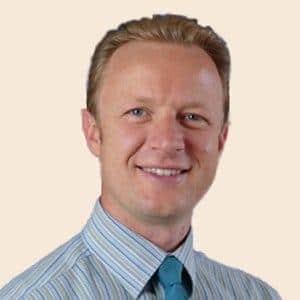 Anthony Langan
Applications Trainer
I've enjoyed working in the NHS for 5 years now. I've worked as both a Clinical and now Applications trainer. When not at work, I enjoy playing the guitar and drums. I also enjoy running, entering the odd 5 & 10k race. Recently I began studying Mandarin Chinese at the Durham University School of Foreign Languages.
Bev Hunt
Clinical Systems Specialist
I work on GP clinical systems TPP SystmOne and EMIS Web training, post go live support and dealing with training calls to the service desk. Every day is different, and I get to travel and meet new people all the time.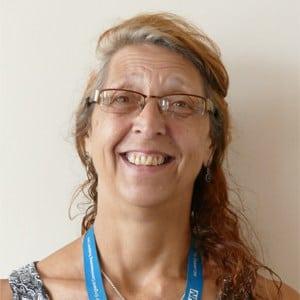 Cath Waters
Clinical System Specialist
Cath Waters, Clinical Systems Trainer with 11 years' experience working in and with GP practices.
Recently become semi-retired in order to spend time with elderly parents, large allotment and small RomaHome for outings including music festivals.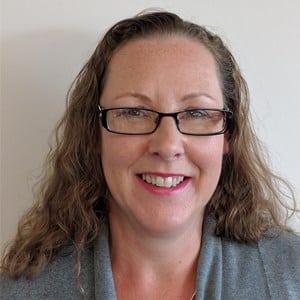 Chris Burn
Clinical System Specialist
I have been part of the training team for over 7 years now, starting as IT trainer and rapidly progressed to training a whole range of IT and clinical systems as well as looking after the award winning Microsoft Academy at Ridley House. Out of work I enjoy evenings relaxing at home. Most weekends are spent at the caravan, in Berwick, with family and friends, visiting castles and other attractions around Northumberland.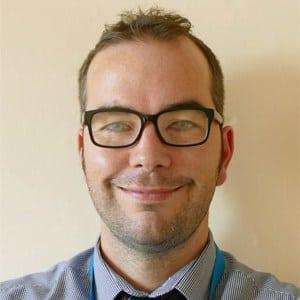 David Blanchard
Applications Trainer
I graduated from Sunderland University and held a number of different IT roles, technical and training, in both the Public & Private sector. I've worked in the NHS for 7 years now as both a clinical systems and applications trainer. Outside of work I like to try to keep fit, go on the occasional run and going on camping holidays with the family.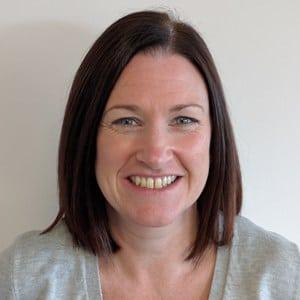 Dawn Purdy
Clinical Systems Specialist
I have worked for the NHS since I was 18 and have been a Clinical System Specialist for many years training on SystmOne and Emis Web rollouts of GP, Out of Hours and Community Services. Apart from socialising with friends and sampling the odd glass of champagne, I also like keeping fit and travelling and have been fortunate to have seen some beautiful places.
Julie Ingram
Clinical Systems Specialist
After having worked in General Practice and as a FE College tutor, I joined IT Training Department in 2004 as a Clinical Systems Trainer. This role includes training and supporting staff in clinical systems within Primary Care, TPP SystmOne, EMIS Web and Choose and Book/E-referrals.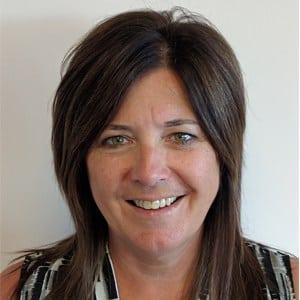 Karen Lockyer
Clinical System Specialist
I have been a Clinical Systems Trainer for the last 9 years and before that I was a Practice Manager for 18 years so a long time with the NHS. When I am not at work I used to enjoy a variety of exercise, however these days I get my exercise running after 8 grandchildren who keep me on my toes. I love travelling, music and family times.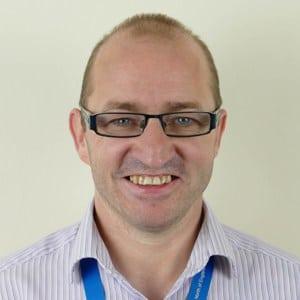 Marc Watson
Applications Trainer
I have been part of the NHS family since 2008 working for PCT and FT in IT and Training positions before returning to NECS in 2014 as an applications trainer. When I'm not at work, I enjoy spending time with my family and I also play gigs in local pubs and clubs as a solo guitar/vocalist and attending local acoustic events arranged by Mark Scott, one of our other apps trainers.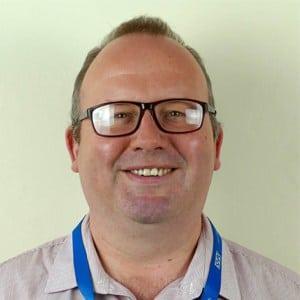 Mark Scott
Applications Trainer
I started working for NECS in 2014 and love my role which offers me the variety of delivering face to face training and working with subject matter experts to turn their experience into bespoke interactive e-learning. When I'm not working for NECS, I can be found performing in KitchyRetro Americana Duo or hosting events for Cestria Community Events CIC
Nicola Murray
Training Team Lead
My time is spent working with GP Practices and the Clinical Systems Trainers. The work includes upgrading clinical systems or training new functionality. I work closely with the IT, Project, Data Quality and RA teams. We also support surgeries who have already upgraded their computer systems and most of my time is spent managing this service.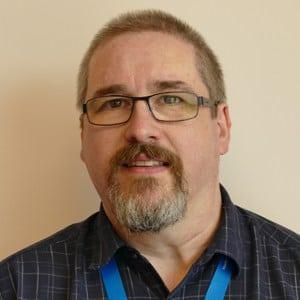 Paul Cowgill
Clinical Systems Specialist
I have been a Clinical Systems Trainer for 9 years now and also used to teach guitar and bass at a local studio. I am also a semi-professional bass player and have been playing musical instruments for over 30 years now so hopefully I'll get it right soon… Before becoming a trainer I was interested in Networking and IT in general and gained some technical qualifications but soon realised that I enjoyed teaching more.
Robin Warrilow
Training Manager
I graduated in Chemistry from Birmingham University and somehow ended up in IT Training, initially self-employed and then with the NHS since 2000. Outside of work I enjoy running, cricket, and tennis.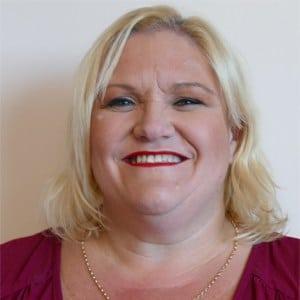 Sue Herbert
Training Team Lead
After a career in the hotel industry I joined the NHS some 14 years ago. Being a bit of a geek, this is the perfect job for me as I love learning new things and am very passionate about teaching and learning. When not a work, I am an avid paper crafter – my kit started off in a small box, and now it's taking over my living room!

Timely Support

Innovative Ideas

Advanced Technology

Clear Communication
Recent Blog Posts
Learn from the top thought leaders in the industry.
How I started running, and enjoy it!
766% Return on Investment – all in a days' work. Well, 12 hours actually. Whilst delivering some bespoke Excel training to the EPMO Team at Teesdale House, we looked at some of their processes, particularly around consolidating the data in both the TRS and ESR...
Don't Be Shy. Get In Touch.
If you are interested in working together, send us an inquiry and we will get back to you as soon as we can!
Contact Us