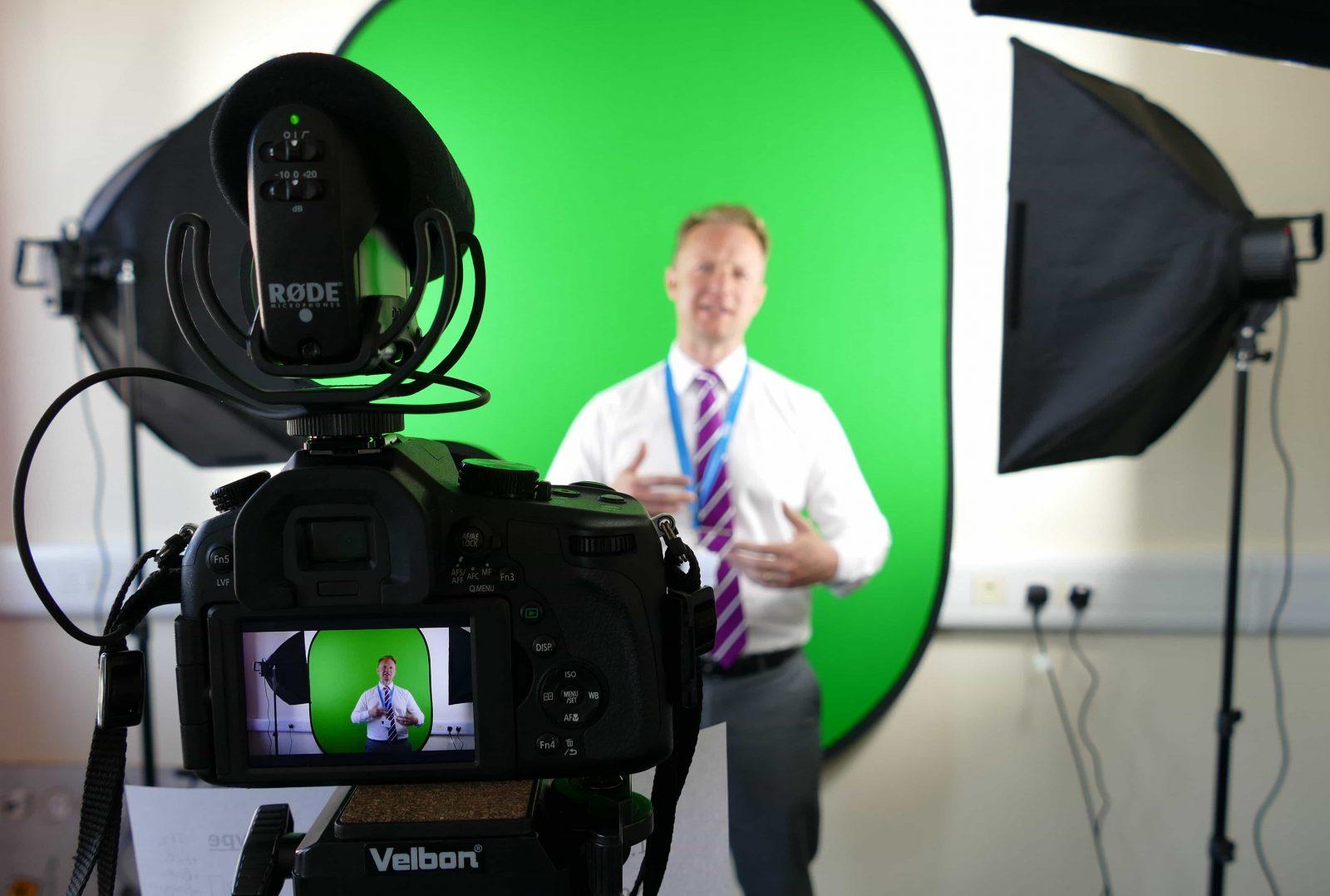 As part of a drive to improve our e-learning production capability The NECS ICT Applications Training Team invested in a multipurpose camera to allow us to generate high quality visual content for our courses.
We have gone on to expand our production capabilities by investing in a further camera, external microphones, lighting and a teleprompt which has been an invaluable help in the creation of talking heads and interview scenarios for e-learning.
We also have a range of video and sound editing software at our disposal to allow us to create high quality audio/visual productions for any purpose.
Obviously this hasn't gone unnoticed by other teams in NECS. We've had the opportunity to record messages from Stephen Childs and the other directors, to introduce new starters to working in NECS as part of the Online NECS Induction programme which is particularly important in a geographically expanding NECS.
We regularly record Continuous Improvement executive report outs to be used in generating case studies for use both internally and externally championing CI across the organisation and beyond.
We have recorded videos to be presented to the General Public in GP surgeries promoting GP Online services.
We have recorded a number of vanguard conferences, to allow best learning from the events to be shared beyond the scope of the events and also produced video presentations to be included in elearning covering a range of topics from electronic repeat dispensing for NHS England, Deciding Right for St Benedict's Hospice through to Harm Minimisation in Mental Health as part of TEWV's Mandatory training.
If you require professional standard educational or promotional video presentations for your project please get in touch with the learning team and see what we can do for you.