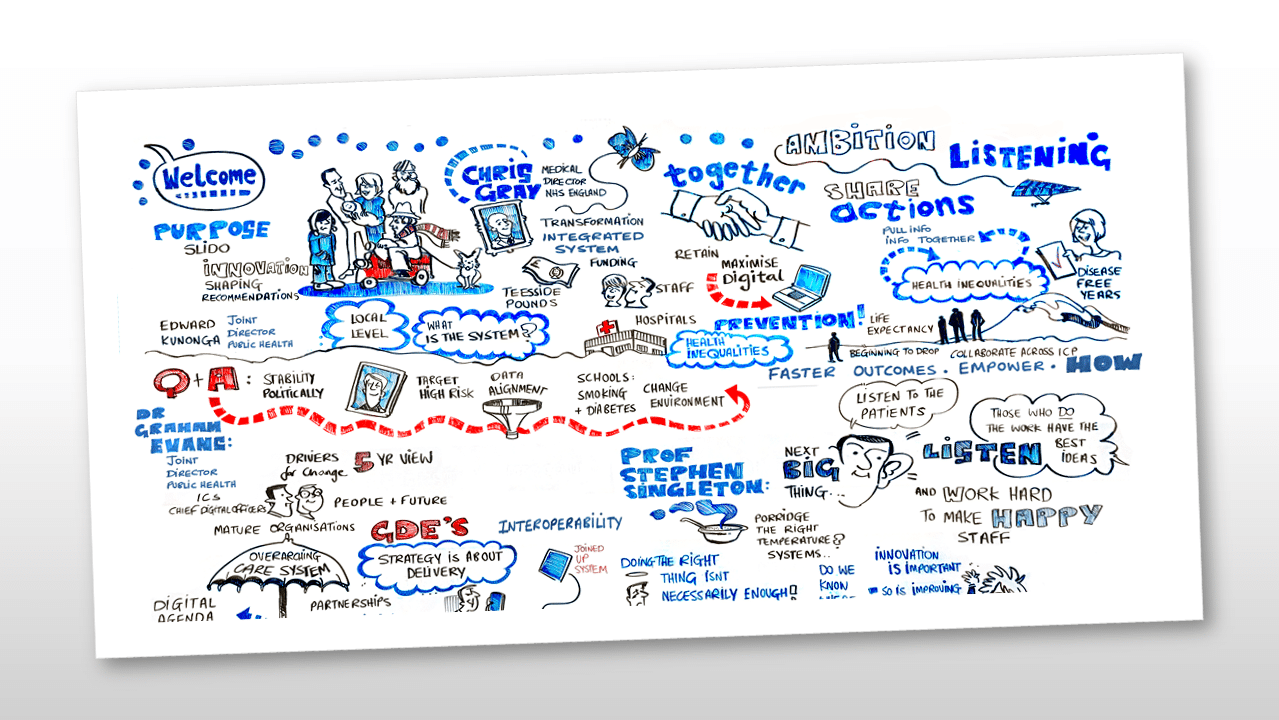 We're not just a training team in the traditional sense.
The NECS Applications training team can also turn their hand to recording major engagement events. We have the skills and the equipment required to record video footage for online resources.
At the beginning of 2019, the NECS training team were commissioned by NHS England to create a series of videos to record four ICS engagement events led by Professor Chris Gray, Medical Director, NHS England Cumbria and North East.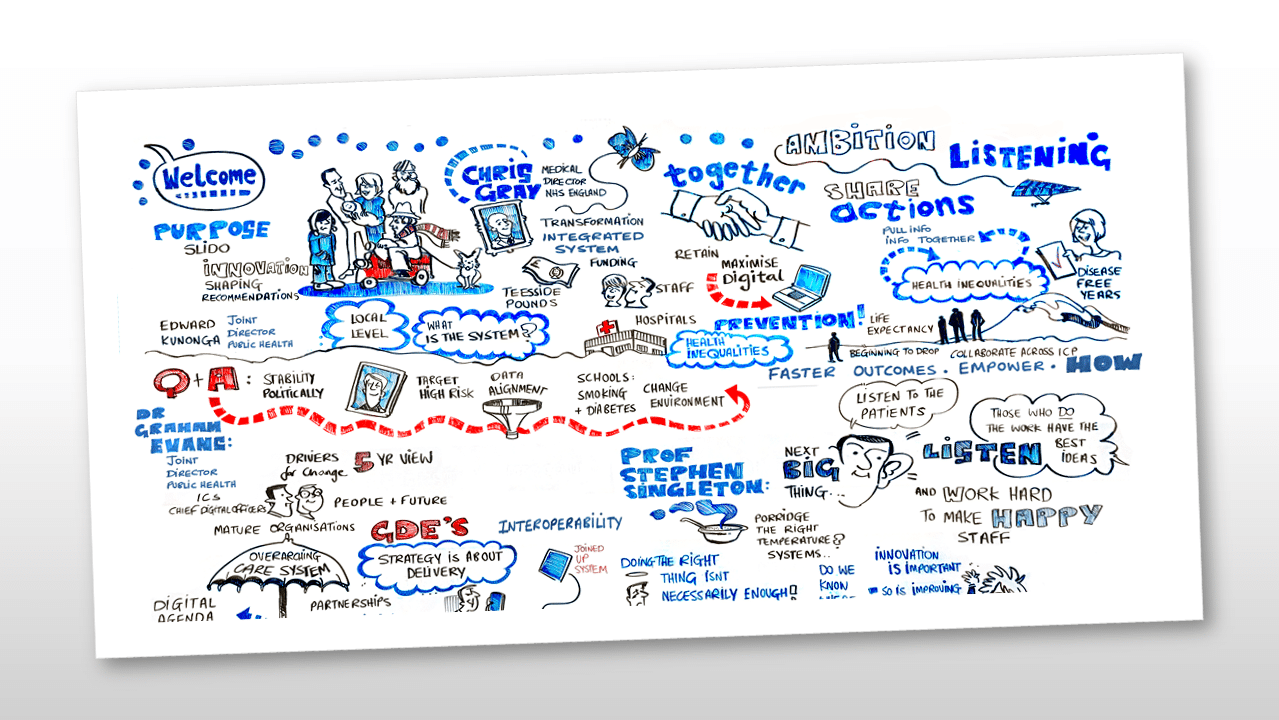 Working with Cara Charlton, Senior communications and engagement manager from NHS England as interviewer, we recorded interviews with event delegates from the general public, patient groups, local government and the voluntary sector to record their reaction to the events.
We also recorded interviews with carousel presenters who were showcasing great work going on within the NHS, local government and the third sector in Cumbria and the North East at the events.
The whole of the NECS applications training team took part in recording the events with Mark Scott involved in filming interviews during each of the four events, with David, Marc and Anthony taking turns editing and ensuring that interviews were uploaded to the event's social media streams during the course of the events. We also created summary videos after each event, making them available to be shown at the beginning of the next one. This gave delegates a feel of what had gone on and provided a sense of continuity to the events.
After all of the four events had been recorded we also created an engagement summary video showing the highlights from all four events to be shown at an executive summary meeting so that senior managers could hear comments from real people from each sector rather than just hearing a summary read out.
A selection of interviews were also made available on a custom YouTube Channel that can be accessed at any time.
We had some great feedback from NHS England as to the quality of our work and our professionalism during the project.
As part of 5 large scale system engagement events to capture the recommendations of staff, patients, local authority and voluntary sector, Mark and his team worked seamlessly to both film the actual events and to interview leaders and participants to capture a real flavour of what took place. The end result was a series of high quality short films delivered to spec and to short deadlines. I have no hesitation in recommending their work and would welcome working with them again.

Professor Chris Gray, Medical Director, NHS England Cumbria and North East.
If you are looking to have an event recorded, please get in touch with the team and we'll be happy to discuss your requirements.